Current and Past Presidents
Meet Our Current President
Dr Paul Tsai (2017-present) – Specialist Periodontist
BDSc Hons(Qld), MSD, CAGS Perio(Boston Uni), Diplomate, American Board of Periodontology
As a Sydney-based specialist periodontist at The Gum Specialists in Burwood and Sydney NIB Dental Care Centre, Dr Paul Tsai is passionate about helping his patients enjoy optimal gum health. In 2003, he attained his dental degree with Class I Honours from The University of Queensland. Since then he had been in private practice in Brisbane, Gold Coast and Taiwan for five years before he moved to Boston for his specialist periodontist residency at Boston University.
Awards and Certifications
As a dental resident, Dr Tsai was awarded the Ruben Scholarship for academic and clinical excellence in periodontology. Following his residency, he worked in Dallas, Texas where he achieved Board Certification as a Diplomate from the highly regarded American Board of Periodontology. He currently serves as a Surgical Mentor in the Postgraduate Diploma of Dental Implantology at the Charles Sturt University.
At The Gum Specialists in Burwood and Sydney NIB Dental Care Centre, his practice provides all facets of periodontics and implant dentistry with a particular interest in soft and hard tissue grafting, including sinus lifts and block grafts for implants.
Professional Associations
Diplomate, American Board of Periodontology
Member, Australian Society of Periodontology
Member, Australian and New Zealand Academy of Periodontists
Member, Australian Dental Association
Member, American Academy of Periodontology
Website: www.thegumspecialists.com

Past Presidents
Dr Mehdi Rahimi (2014-2017)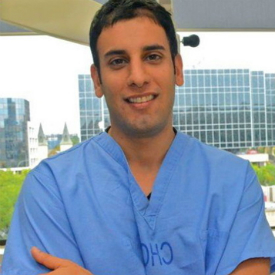 After he moved to Sydney, Mehdi worked in private practice and taught as an associate lecturer at the University of Sydney for several years. He then relocated to Melbourne where he received his Doctorate of Clinical Dentistry (Endo) degree from the University of Melbourne in 2008.
Currently, Mehdi serves as a full-time endodontist working from his private practices in Chatswood and Parramatta. Mehdi is a passionate endodontic educator, teaching at various continuing education levels both nationally and internationally. He also serves as a guest lecturer at Melbourne University, Sydney University and Charles Sturt University.
Mehdi is the vice president of the Australian Society of Endododontology, Royal Australasian College of Surgeons as well as being a long-standing committee member of the Australasian Asian Association of Dentists. Having published several articles in peer-reviewed scientific journals, Mehdi is also a reviewer for the Australian Endodontic Journal.
Website: www.gentleendodontics.com.au

Dr Ben Lee (2010-2014) BDS MDSc (Pros) MRACDS (Pros) Clinical Lecturer, University of Sydney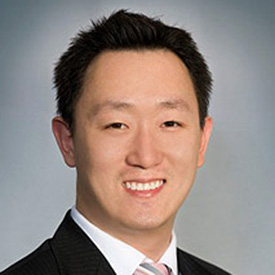 In 2002, Dr Ben Lee completed his Bachelor of Dental Surgery from the University of Otago, New Zealand. He worked in private practice in Sydney for a number of years and obtained his Master of Dental Science in Prosthodontics from the University of Sydney. While there, he was bestowed the Young Prosthodontist Award by The International College of Prosthodontists.
Ben currently serves as a full-time prosthodontist working in private practice in Chatswood with a particular focus on surgical and restorative implant prosthodontics. As a Visiting Clinical Lecturer at the University of Sydney, he mentors final year students clinically in prosthodontics. Passionate about sharing his knowledge with others, Ben frequently provides lectures and seminars to dentists, particularly on the topic of dental implants.
Website: www.drbenlee.com.au


Dr Po Ching Lu (2008-2010)

Dr Caroline Nguyen (2007-2008) BDS (Hons)
As the principal dentist at Vivid Dental, Dr Caroline Nguyen has worked in private general practice for nine years. She graduated from the University of Sydney with first-class honours. Caroline also received the Brigadier Gordon Rowell Prize for Proficiency in Preventative Dentistry and the R.M Howe Prize in Anatomy.
Between 2004 and 2008, Caroline held a part-time position as a clinical educator at the University of Sydney, training dental students in restorative dentistry and endodontics. She is an active member of the dental community including being an Executive Council Member of the Australia Dental Association (NSW). Caroline has also served on many other committees including the Australian Prosthodontic Society, Australian Association of Asian Dentists and the Oral Health Foundation.
Website: http://vividdental.com.au/


Dr Dennis Teoh

Dr Michael Finkelstein

Dr Anthony Au (1994 – 1999) BDS, MDSc, FRACDS, FADI, FICD, MRACD Clinical Associate Professor, University of Sydney
As the inaugural president of the AAAD, Dr Anthony Au served in that position from 1994 to 1999. He is a Clinical Associate Professor at the University of Sydney and teaches in the specialist training programme in prosthodontics. He is also co-founder of Dental Specialists of Turramurra and DST Academy for continuing education.
With a growing number of Asians from different backgrounds in dentistry, Dr Au and several other colleagues identified the need to have an association to represent them, while maintaining the strong solidarity that has exemplified the profession.
During his term, the committee established the constitution for the Association, and set the tone and character of the AAAD as a progressive, pioneering and fun-loving group, contributing to the profession with its distinctive Asian essence.
Want to Learn More?
If you would like additional information about the AAAD, please contact us today!
---
Current and Past Presidents | Australian Asian Association of Dentists